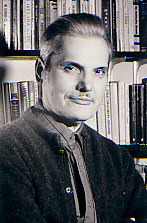 Joseph Zsuffa in the 1980s

"I began jotting down my thoughts, ideas, and tales I made up while still in the first grade. I was eleven years old when I wrote my first real short story—about a failed priest who hangs himself—and it caused a scandal in the parochial school I attended," Joseph tells. "Our teacher forbade me to read it to the Literary Circle—an extracurricular program for youngsters of all ages interested in literature—and I was questioned in the stern privacy of the Father's cloister room about my motives of writing such a shocking story. I regard that childhood episode as a forewarning for my writing career—if you come up with something daring, an original unconventional idea, be prepared for oppressive measures by the forces of conventionality."
Joseph's career has run on two tracks—cinematic and literary. As a filmmaker, he has scripted/produced/directed some fifty informational audio-visual programs, many of them winners of top awards in America and abroad. These programs have been educating millions of people all over the world.
Joseph is also a writer. His interest in the cinema has led to the publication of Béla Balázs, the Man and the Artist, the turbulent life story of a 20th-century European artist-intellectual and film pioneer. A much-admired biography, it remains an indispensible source for readers and writers of European cultural history between the two World Wars. Joseph has long been intrigued by the interaction between life and art, the humanizing or dehumanizing effects of one upon the other. His novel, Shadows on the Wall—fueled by social conscience and cultural vision—is a brilliantly painted panorama of arts and artists and the affluent society they influence. "Without art, man ceases to be human," Joseph claims. "No technology, no matter how high, can substitute man's innate craving for aesthetic uplift. An artless environment brings about an inhuman world." New York—perhaps the most exciting and bewildering city in the world—and its colorful characters have inspired Joseph to write Pit of Babel. This poetically realistic yet symbolic story of the lonely individual's quest for acceptance in society reflects, to some extent, the vicissitudes and bittersweet experiences the author, as an exile, has gone through in that awesome metropolis while he was struggling to survive.
"Writers in exile have been among the most impressive witnesses to human experience," Joseph quotes Harry Levin, the eminent literary critic. Back in the Cold War era, Joseph fled to the West in search of an artistic freedom that was nonexistent in the Eastern Bloc countries of Europe. Helped by the Comité International D'Aide Aux Intellectuels, Geneve, he came to New York only to find that suitable work for a young man with artistic ambitions was hard to find. He moved to Los Angeles, where he worked as a photojournalist, film editor, and program director of a film museum before striking out as a filmmaker. While producing his informational films or doing research for his literary projects, Joseph lived among Indians on a Nevada reservation, listened to the stories of "desert rats" and gold diggers in the ghost towns of the West, made friends with artists and intellectuals, counseled drug addicts, observed the shadowy world of the slums of Los Angeles, worked among itinerant farm laborers, witnessing lives and studying human character at its best and worst. Teaching writing and filmmaking at the college level has also been part of Joseph's vivid background. Through his "human experience" he has acquired an impressive body of knowledge on a wide variety of subjects, which complements his humanist culture.
Joseph's knowledge about the life of Elizabeth Báthory—a wealth of knowledge he amassed over decades of research—engendered Countess of the Moon, a monumental biographical novel. It vindicates the most maligned woman in history, victim of political persecution, and subject of ghoulish legends. She lived more than four hundred years ago, in an age when Christianity and Islam were at constant loggerheads. Boldly written, often controversial, always exciting, Countess of the Moon is strikingly relevant to our times.
Joseph's literary style might be defined as lyrical realism. He writes with passion and compassion, conjuring up scenes of idyllic tenderness, robust humor, thought-provoking philosophical arguments, or apocalyptic horror, with equal bravura. His writing appeals both to the senses and the mind—he wants to make the reader hear, feel, see, and think. While his perception of the world is highly individual, it is always fascinating, pulsing with the true beats of life. His books have been translated into several languages.
Genial, with a subtle sense of humor, Joseph is an emotional and passionate man. "It must be the Hungarian-Italian blood in me," he says, referring to his parentage. Deep down he is a dreamer with a compassionate nature that prompts people to reveal their souls to him at first sight. He is a self-effacing man, who seeks to disappear behind his works. This, as the great French writer Gustave Flaubert said, is the sign of the true novelist.